LORD HOWE ISLAND
At Lord Howe Environmental Tours we want you to experience the best Lord Howe Island has to offer.
Our tours allow us to share the island's best-kept secrets with you as we explore the natural environment of this World Heritage listed paradise.
From the breathtaking panoramic views at the summit of the Island's most iconic trek (Mt Gower) to the unique marine environment of the world's southern most coral reef our tours immerse you in Lord Howe Island's pristine natural environment.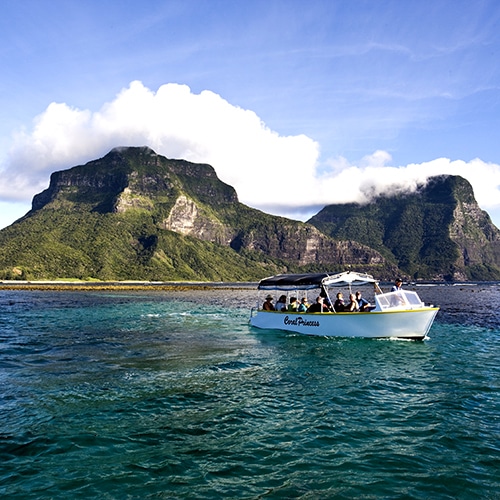 WHAT OUR VISITORS HAVE TO SAY
Hernan Ratto3>
Top day out. Hard work but Dean has a great attitude and ability to help everyone get to the top.
Rob Clarke3>
Yesterday was our second climb of Mt Gower under Dean's wonderful stewardship. His knowledge of the natural surroundings, island history and local stories not only made it an informative day, but a most enjoyable and....
Michelle Phillips3>
Breathtaking scenery, unique and endangered birds, toughest trek ever, guide is a legend and fitter than a mountain goat.
More
SUMMIT PHOTOS
Already climbed Mt Gower? Find your summit group photo!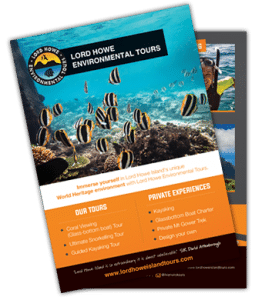 DOWNLOAD BROCHURE
Download our 2017 brochure for more information about our fantastic tours!
JOIN OUR NEWSLETTER